Nick Beal becomes Managing Director at David Williams IFA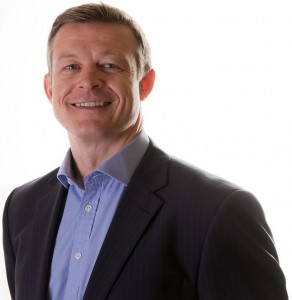 DAVID WILLIAMS IFA is delighted to announce the appointment of Nick Beal as Managing Director. Nick will oversee the next stages in the company's evolution and growth.
Nick has been a key part of David Williams since 2000, helping the business become Northamptonshire's largest firm of Chartered Financial Planners. The firm now has 14 advisers, including nine Chartered Financial Planners, and a specialist mortgage business.
Nick is a well-known name in Northampton. A former Saints and British Lions rugby player, he combined the final years of his playing career with financial advice and is still closely connected to the Saints as a board member.
David Williams IFA's previous Managing Director David Sparrow has moved into a newly-created Executive Chairman position. David's role will include strategic business planning and other project work, where his years of experience can be used in full.
David Sparrow says: "Nick and I have worked closely together for the past 16 years. It gives me huge pleasure to see him become Managing Director. Nick's focus on providing high-quality customer service, coupled with his vision and his energy, will ensure that our clients continue to receive outstanding professional advice."
Nick Beal says: "The principles and values that have seen David Williams IFA grow into one of the country's leading independent financial planning practices will not change. Our clients and my colleagues have benefitted hugely from David Sparrow's contribution over almost 30 years with the company.
"The new role will allow David to continue to share that wisdom and experience with the next generation of financial planners."
The restructuring of the board has also seen Stephen Womack become a director.
Stephen is a Chartered Financial Planner, and joined David Williams IFA in 2013. He was previously an award-winning financial journalist and columnist, most recently with the Mail on Sunday.
Nick says: "Stephen's wide experience of the UK financial market is invaluable in giving us a different perspective on an increasingly complex world. We are delighted to welcome him to the David Williams IFA board."