Finishing touches applied to new offices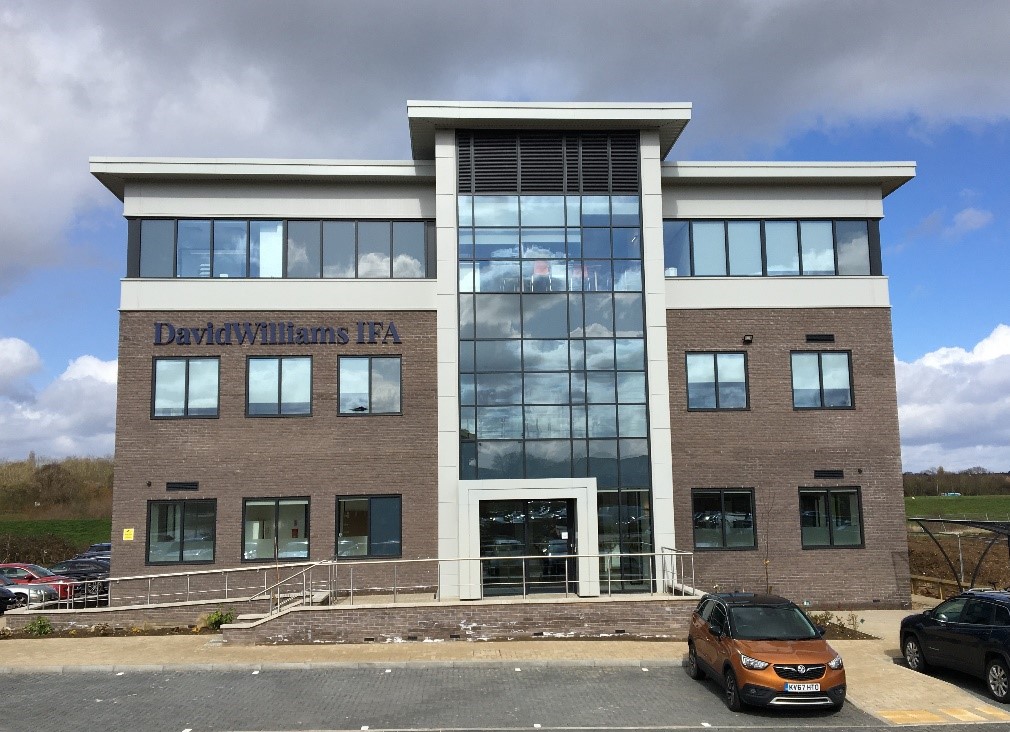 David Williams IFA is poised to mark a fresh phase in its 45-year success story, after putting the finishing touches to our new office building.
We moved into a custom-designed 10,000 square feet office on the Waterside Way business park, Northampton just before Christmas, and the past three months have seen the all-important finishing touches applied to the stunning building.
It has capacity for more than 85 employees and includes a first-class suite of meeting and conferencing facilities for clients. The site provides extensive parking for all employees and visitors.
The building is now home to both David Williams IFA's financial planning business and to our sister Mortgage & Insurance Services company, bringing the two operations back under one roof for the first time in three years.
The extra space in the building has already enabled the recruitment of six new staff to the businesses since the start of 2020. Further appointments may follow, depending on trading conditions through the rest of the year.
David Williams IFA's growth is founded on word-of-mouth recommendations from existing highly satisfied clients and professional contacts that have introduced clients over many years.
This has helped the company more than double in size in the past decade. The business now has 20 registered advisers including 14 Chartered practitioners.